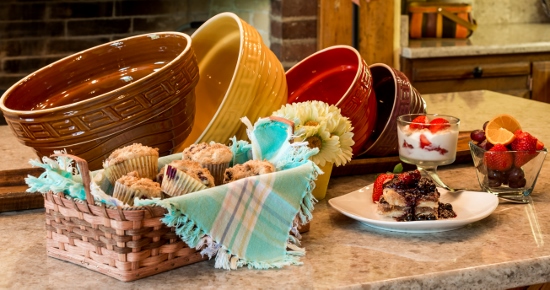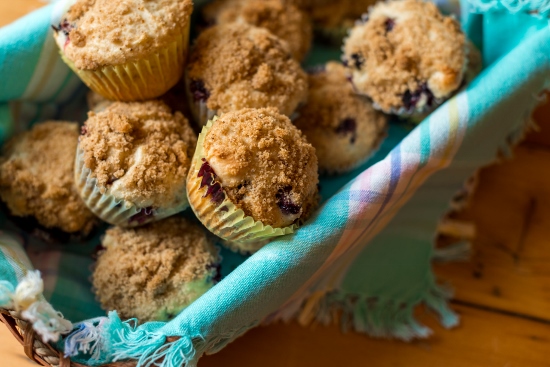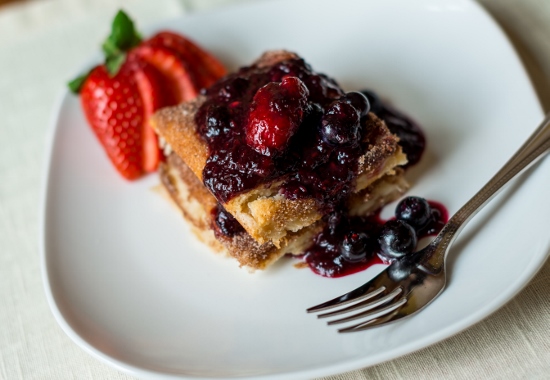 [intense_promo_box size="small" background_color="#c17d2a" background_opacity="0″ color="#795927″ shadow="3″ border="0px solid #8c1c40″]
At Brick House Bed and Breakfast, not far from Pittsburgh, PA, guests awaken each morning to the aroma of freshly brewed coffee and our home-baked muffins or breads baking in the oven. Our breakfasts begin with juice, seasonal fruit or fruit parfait, breakfast sweet and the special entree of the day. Our menu changes daily, and we cater to our guests with special dietary needs.
We offer flexible times for breakfast, so we can accommodate all of our guests' schedules for the day. Heading out early and need breakfast-to-go? Let us know and we will have it ready for you. We want everyone fully charged and ready for their day when they walk out the door.
Coffee Station:
Our 2nd-floor coffee station includes a Keurig coffee machine. This will allow our guests a fresh cup of coffee, tea or hot chocolate any time of the day. In the kitchen on the 1st floor is a smaller Keurig for your hot beverages or you can help yourself to a bottle of cold water from the refrigerator.

[/intense_promo_box]